We are proud to announce our Nascar Heat Community Track Listing Database. This has been a side project we have been working on for several weeks.
Just click the
Tracks
button on the top of our website in the "header section". We will slowly continue to add more tracks, and also add in new tracks as they are released thru out the community.
The Nascar Heat community Track Listing holds several hundred links of where any community member can search fairly quickly to find a track, and then download it..
It also has a very fast response time and also a search function.. For example if you look to the upper right hand corner, you will see a little box called search. If I type in the word "Blaxman" it will bring up every single track that Blaxman has made.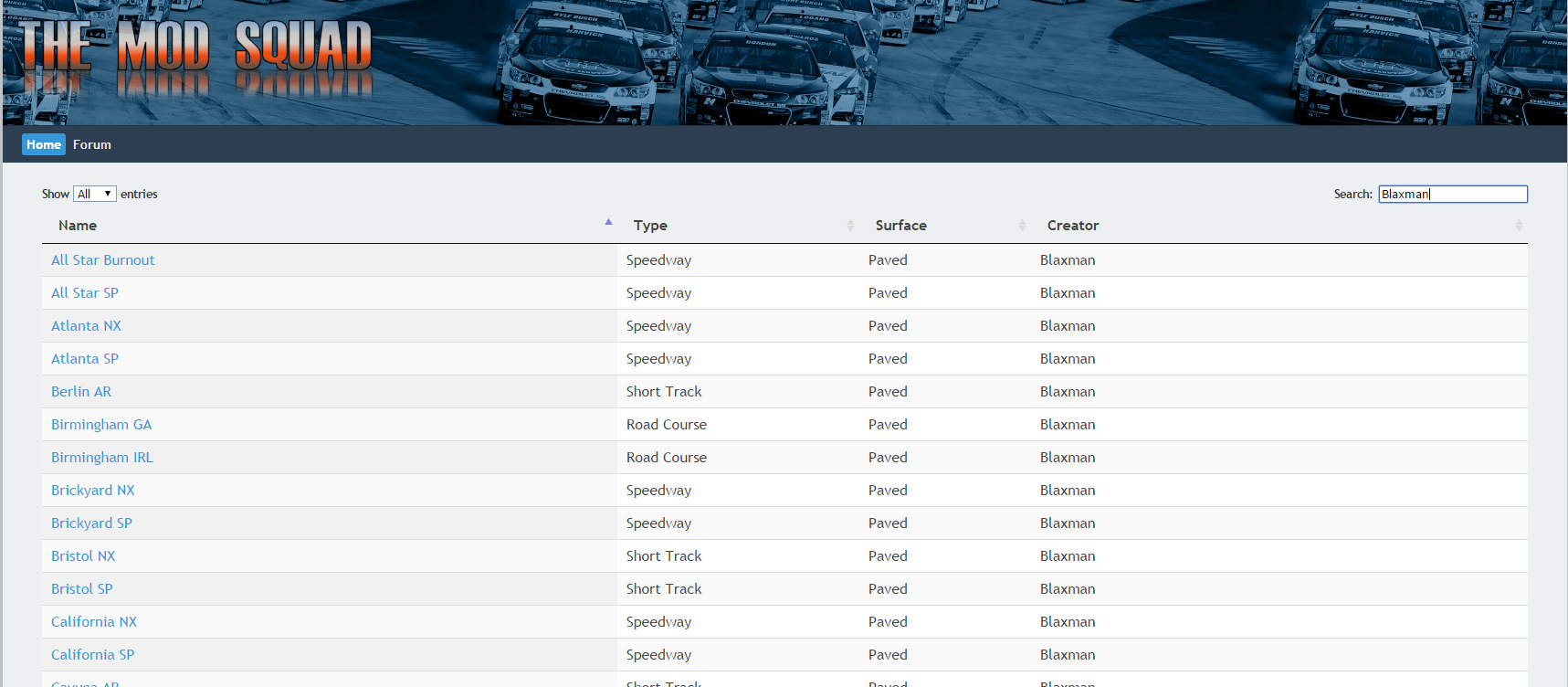 Or if I type Daytona, it will list all the tracks that were ever created for Daytona.
[img]http://t...